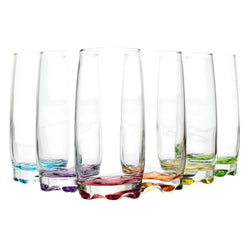 Art Craft Ava Coloured 390ml Hi-Ball, Set of 6
Ava hi-ball set of 6 with colour base.
Capacity: 390ml
Features:
- Made from quality glass manufactured in Europe.
- Multi colour base.
- Modern design to suite all style homes and offices.
Care Instructions:
- Dishwasher safe.
Packaging:
- Gift box.
Style number: AVA390-RC